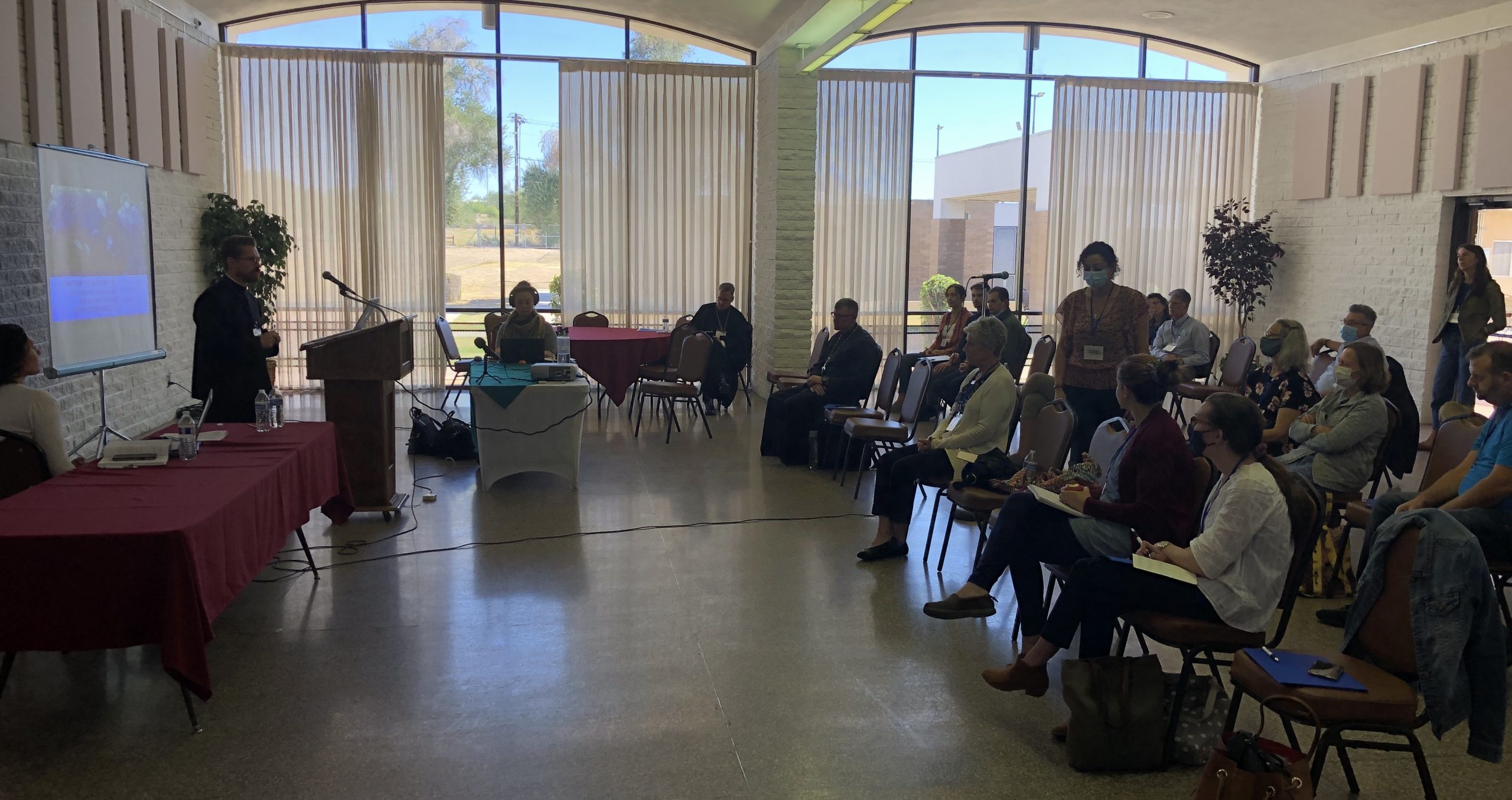 ABOUT OCAMPR
The OCAMPR membership base is professionally diverse. Members include medical, mental health, and substance abuse professionals, chaplains, scientists, clergy, theologians, academics, and other professionals in allied fields.
Our patron saints are Saints Cosmas and Damian, called the Holy Wonderworkers and Unmercenary Physicians of Asia Minor, commemorated on November 1
The OCAMPR Conference: Each year in early November, OCAMPR offers a 3 day conference that centers on a unique theme relevant to the challenges that members face in their work. The conference opens with a keynote address made by an invited hierarch. The following two days are filled with presentations by invited plenary speakers from medicine, psychology and religion, as well as workshops and papers offered by members. The conference is rich with fellowship, networking, interdisciplinary dialogue, continuing education, and worship.
The location of the conference changes from year to year with an aim to rotate to different parts of the US.
Presenting at the conference offers members an opportunity to share their professional work in the context of the Orthodox faith. Workshops that feature professionals from multiple fields are favored in order to promote the interdisciplinary dialogue that is the hallmark of the organization. Members are encouraged to integrate aspects of the Orthodox faith and tradition into their presentations.
Past event video and audio recordings of lectures and workshops are available free to the general public on YouTube in partnership with our friends at Ancient Faith Ministries.