Join us this year at the University of Saint Mary of the Lake (USML) with gorgeous lakeside views and take some time away to join with other Orthodox professionals for fellowship, learning, and deep conversations.
Please review all of the ticket and lodging information before clicking the link below to register.
Conference Ticket Prices
Registration prices include meals, snacks, and all keynote, plenary, and workshop/paper sessions
**NEW this year: Thursday dinner is now included in this year's conference registration price! Enjoy a delicious meal in the elegant USML dining room and then hear the Keynote presentation immediately after dinner. There will also be a reception following the keynote (also included in the price).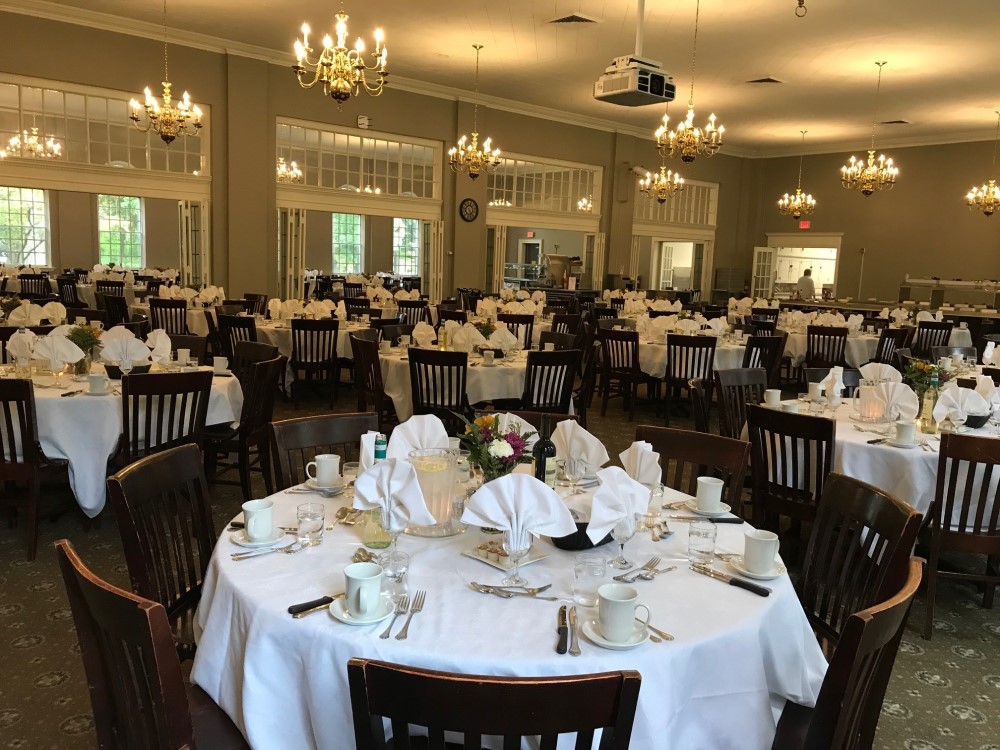 Meals will be served by USML in their dining room which serves buffet style meals, including hot and cold items for breakfast, lunch, and dinner. Salad bar is included with lunch and dinner. Vegetarian options are available at all meals. Please indicate any dietary restrictions on your registration form, and we will do our best to accommodate.
Full Conference Attendance of Thurs-Sat. Price includes all sessions and all meals:
Member: $270
Non-Member: $320
Workshop & Paper Presenters: $220
Clergy/Clergy Wives: $199
Student: $149
Vendors/Exhibitors: $230
Partial/Daily Conference Attendance. Price includes sessions and meals:
Thursday only: $75
Friday only: $185
Saturday only: $145
**New this year: We have a limited number of scholarships available to assist with conference registration for those who need financial support. Please fill out the following form if you are on a limited budget and would like to request assistance. Your request will be processed by OCAMPR's president and treasurer only and will be kept confidential. Scholarships will be awarded on a first come, first serve basis.
If granted a scholarship, you may be asked to volunteer some time at the conference.
Link to Scholarship Form: https://forms.gle/X7mibF8ZXqQvfiXY8
Lodging
Lodging Prices:
Single Occupancy: $123/night (including tax)
Double Occupancy: $93/night PER PERSON, $186/night TOTAL for both persons (including tax)
**For double occupancy, each individual must note the name of the other occupant on their registration form. Each person must pay for their half of the room. The total cost of a double occupancy room is $186/night including tax.
Please note that children are not allowed at USML with the exception of nursing infants. Some other exceptions may apply to this rule, so please contact ocamprconference@gmail.com for questions.
Lodging will be available on site at USML in comfortable rooms equipped with fresh linens, towels, desk space and private bathroom with stall shower. Wireless internet access is included. On the main floor of the lodge, there is a large lounge with comfy seating, a 24 hour beverage station (sodas, tea, coffee, water), and access to a printer.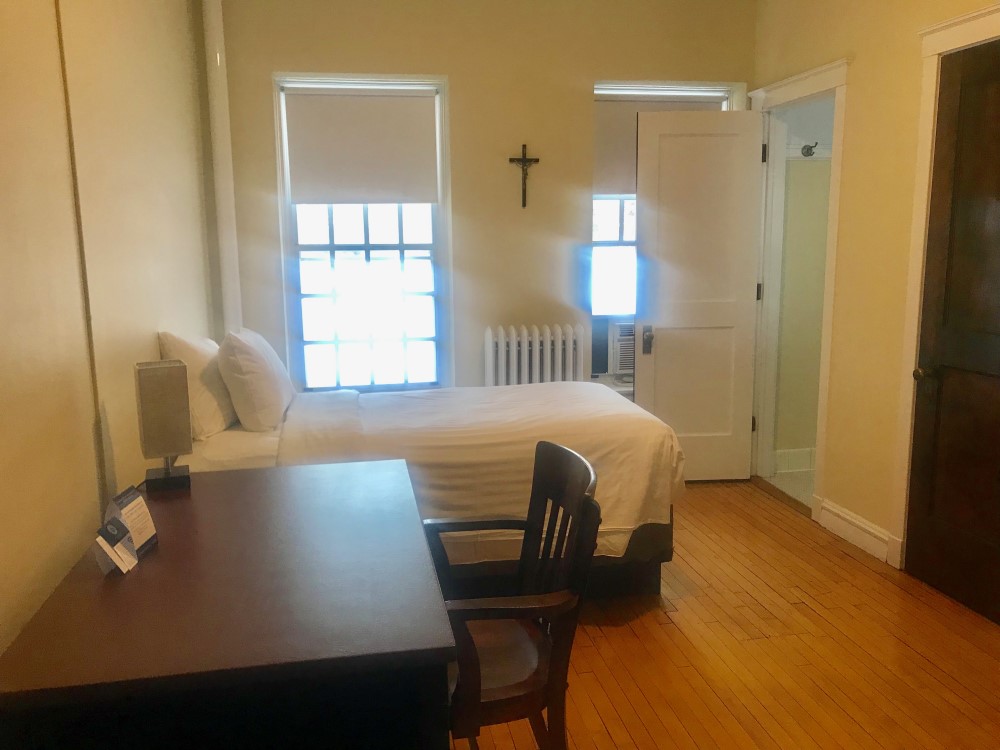 By staying at USML you will get to enjoy the serene landscape, lakeside views, fellowship with other conference attendees, and have the convenience of being a short walk away from workshops, meals, and conference sessions, so you can make the most of the precious limited time we have together each year.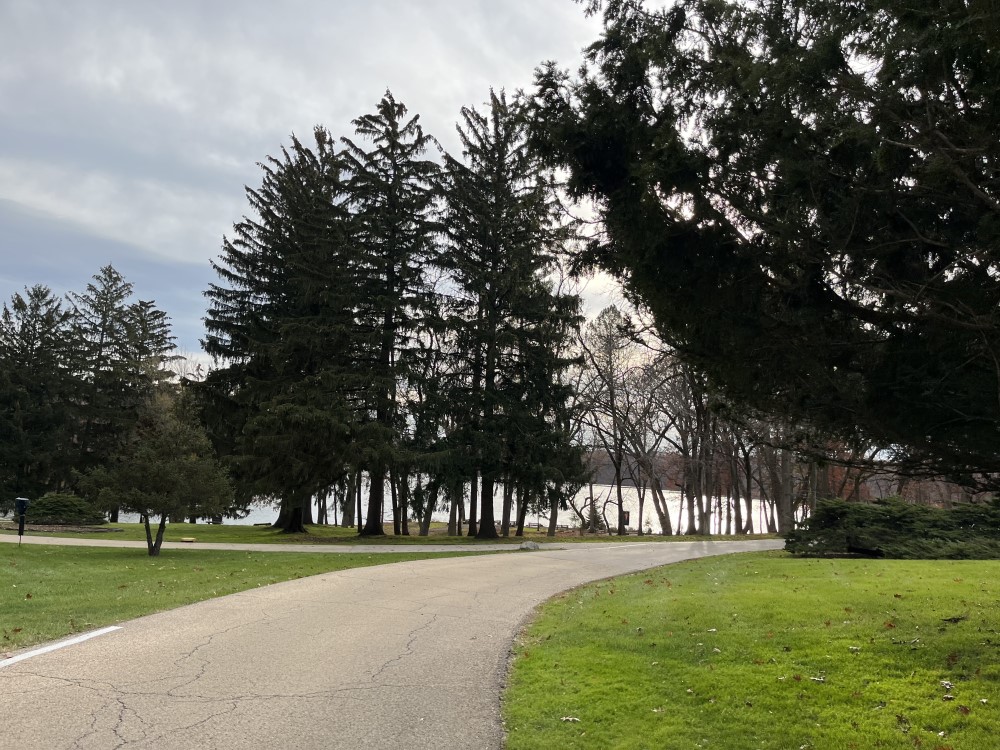 For more information on the conference center at USML – https://usml.edu/conference-center/
Lodge Registration desk open until 10pm. If you plan on arriving later than 10pm, please call 847-970-4815 (Public Safety) when you arrive.
No outside food or beverages are allowed in the common areas of the lodge and conference center.
The link below will take you to the Ticket Tailor website where you can register and pay for the conference, as well as register and pay for lodging if you need it.
Please note that changes cannot be made within the ticketing system once the order is complete. For issues with ticket or lodging purchase, please contact ocamprconference@gmail.com