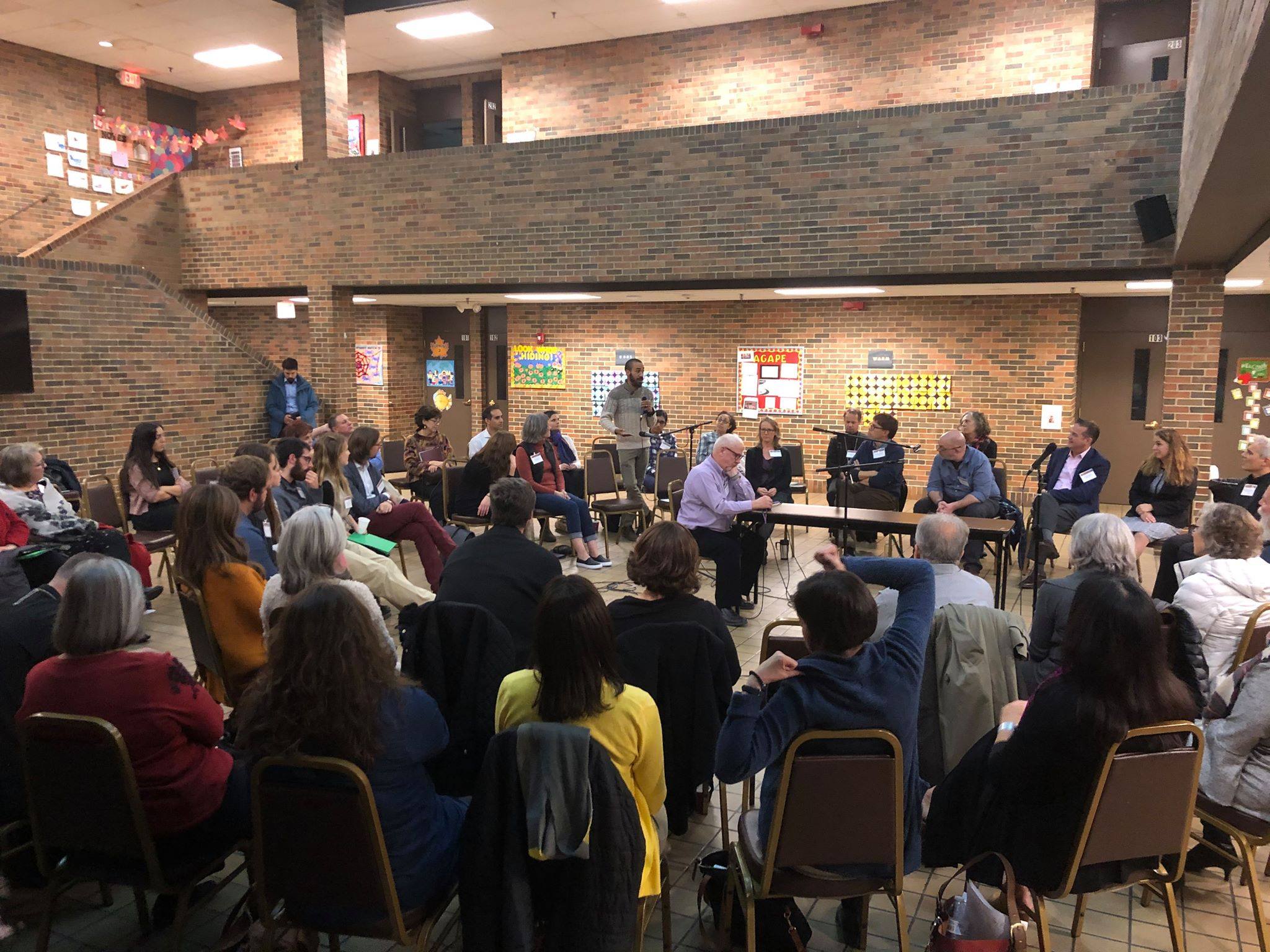 Sacred Hospitality:
The Healing Encounter
2023 Keynote &
PLENARY SPEAKERS
Keynote Speaker
His Eminence Metropolitan Nicolae of the Romanian Orthodox Metropolia of the Americas
His Eminence Metropolitan Nicolae was born in the city of Constanţa on April 15, 1967, to his parents Nicolae and Victoria, both now asleep in the Lord. After he graduated from high school, he did his mandatory military service in 1985-1986. Feeling the call toward the priesthood and the monastic vocation, he decided to answer this call and follow this vocation. In 1988 he was admitted to the Andrei Şaguna Orthodox Faculty of Theology in Sibiu. After four successful years he defended his degree in theology with the dissertation, "The Eucharistic Ecclesiology of Metropolitan John Zizioulas." Starting in May 1993, having successfully passed the doctoral entrance examination, Fr. Nicolae attended doctoral classes until 1994 under the supervision of his adviser, the V. Rev. Fr. Prof. Dr. Ilie Moldovan; during that time, he wrote the following seminar papers: "The Collective Unconscious in C.G. Jung's Works, Seen from the Point of View of Orthodox Moral Theology"; "Self-Cognition according to the Ladder of St. John of Sinai"; and
"The Sacrifice of Christ and the sacrifice of the faithful according to St. Cyril of Alexandria."
Between 1992 and 1994 he taught Religion in Bucharest; in 1994, he received a scholarship to the Marc Bloch University in Strasbourg, where he attended the Faculty of Catholic Theology and finished a graduate degree in June 1995. Between 1995 and 2001 he attended doctoral classes at the same Faculty where he defended his Ph.D. dissertation entitled "Matters of Psychology in the Works of Evagrius Ponticus" and obtained the degree of Doctor in Theology.
During his years of study, in order to combine theory and practice, study and priestly ministry, he decided to enter the clergy and was ordained in the spring of 1997 first as a deacon, then as a celibate priest, by His Eminence Metropolitan Serafim of Germany and Central Europe, with whose benediction he then established and served the parish of the Nativity of the Lord in Stuttgart, Germany. After receiving the prestigious academic title at the end of his graduate studies, Fr. Nicolae returned to Romania where, in 2001, he took his monastic vows at the Radu Vodă Monastery in Bucharest.
The priests and lay delegates of the Special Electoral Congress of the Romanian Orthodox Archdiocese in America and Canada convened in 2002, at the Holy Trinity parish in Troy, Michigan, and elected Fr. Nicolae Condrea for the vacant throne of Archbishop. At its meeting of March 13, 2002, the Holy Synod of the Romanian Orthodox Church unanimously validated the election, and conferred on Father Nicolae the rank of Archimandrite.
The ordination and enthronement of the new Archbishop-Elect took place at the 71st Annual Congress of the Archdiocese, hosted by St. John the Baptist parish in Montreal, Canada, July 2002. His Beatitude Patriarch Teoctist, accompanied by an important delegation of hierarchs, priests, deacons, and media representatives, presided over the ceremonies. The presence of His Beatitude, Patriarch Teoctist, as well as that of the hierarchs, members of the Holy Synod of the Romanian Orthodox Church and sister Orthodox Churches highlighted the importance of this event, which marked a turning point in the history of the Archdiocese.
Medical Plenary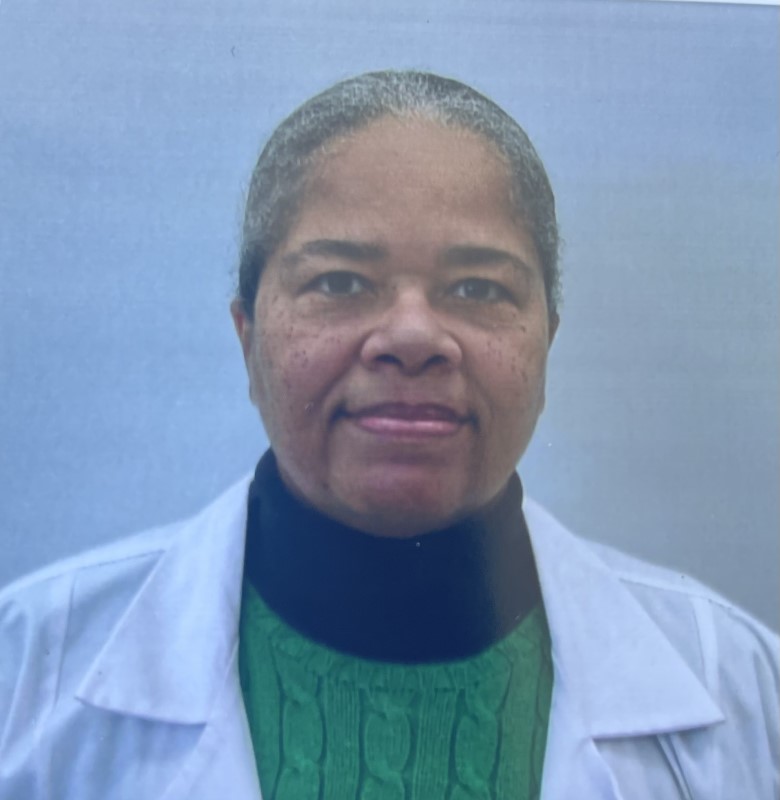 Carla Thomas, MD
Family Medicine Physician
Anniston, AL
Dr. Carla Thomas practices family and emergency medicine in Alabama. She currently serves on the boards of St. Vladimir's Orthodox Theological Seminary, the Orthodox Christian Prison Ministry, Sts Cosmas and Damian Society (provides free medical care and food), and the Fellowship of St. Moses the Black.
Dr. Thomas founded Anniston, Alabama's Chapter of the Brotherhood of St. Moses the Black and runs the Abba Moses Free Clinic. The Abba Moses Clinic serves the segment of the population that is most often uninsured, 19- to 64-year-olds. Carla, who was baptized Panteleimona after the great unmercenary healer St. Panteleimon, charges no fees for her work at that clinic in order to give glory to God.
Dr. Thomas is a graduate of Yale University (Molecular Biophysics and Biochemistry BS,1978) and Harvard University (MD, 1982). She has worked as the Chief of Staff of Stringfellow Hospital, Chair of the Dept of Family Medicine at Northeast Alabama Regional Medical Center, Medical Director of Stringfellow Wound Care Center, and Preceptor for the University of Alabama Dept. Of Community Medicine.
Dr. Thomas, along with her husband, renovated an historic 1925 house so that it could be used for the church of their mission parish, St. Luke Orthodox Church (OCA), which was founded in 2006 by His Eminence Archbishop Dmitri of blessed Memory.
Psychological Plenary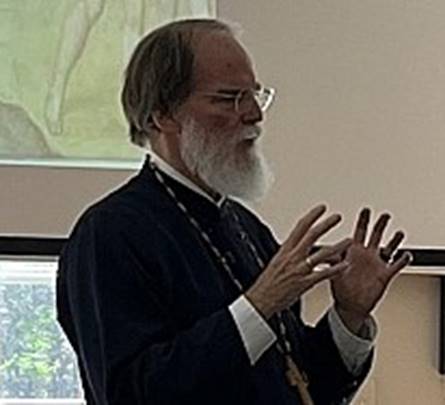 Fr. Stephen Muse, PhD, LMFT, LPC
Director, Clergy-in-Kairos Program
Pastoral Institute
Columbus, GA
Fr. Stephen Muse, PhD, LMFT, LPC is a bi-vocational priest who directs the Clergy-in-Kairos program at Pastoral Institute in Columbus, Georgia, a personalized week-long crisis intervention, stress and wellness intensive retreat for clergy (and spouse) renewal. He holds joint appointments as a clinical Professor in the Departments of Psychiatry and Behavioral Science and Bioethics and Medical Humanities at Mercer University School of Medicine and is faculty with the St. Francis Hospital Psychiatry Residency Program serving on the Clinical Competency Committee.
Fr. Stephen directed a pastoral counselor training program and trained and supervised U.S. Army and Air Force Family Life Chaplains in pastoral psychological integration for 21 years. He has worked extensively with combat veterans, persons experiencing spiritual pain and trauma and with clergy, physicians and therapists suffering professional stress and burnout. He has an active practice in pastoral psychotherapy, and lectures and leads workshops throughout the U.S. and Internationally in areas related to the intersection of Orthodox Christian theology and psychotherapy.
He is Diplomate Board certified in Pastoral Psychotherapy, as a Clinical Chaplain and a CPE Supervisor and is certified in Traumatic Stress [including Complex Post-Traumatic Stress, Level II] as a Clergy and Life coach, and completed certifications in Clinical Hypnotherapy, Equine Assisted Therapy and as a Compassion Fatigue Professional. He is an AAMFT Approved and Certified Professional Counseling Supervisor licensed in Georgia as a Professional Counselor and Marriage and Family Therapist and in Alabama as an LPC.
Fr Stephen graduated from Davidson College with a degree in Philosophy and an M.Div. from Princeton Theological Seminary where he was first introduced to the Philokalia and studied patristics briefly with Fr. Georges Florovsky. He earned M.S. and Ph.D. degrees from Loyola University of Maryland in the field of Counseling Psychology with Pastoral integration focus and did post graduate studies in marriage and family therapy at University of Georgia. He was ordained to the diaconate in 2014 and to the priesthood in 2021 by Met. Gregory of Nyssa.
He has authored or edited a number of books for both adults and children, scholarly and fiction, and authored 60+ articles and book reviews for various peer-reviewed professional and trade magazines including national award-winning research in the area of religious integration of therapists and their capacity for clinical empathy. His work has been translated into Russian, Greek, Swedish, Serbian and Romanian. He served as Managing Editor of The Pastoral Forum from 1993 to 2002.
Prior to his entry into the Greek Orthodox Church in 1993, he pastored a Presbyterian congregation for 11 years and helped begin an outpatient psychiatric clinic in Delta, PA. He served on the Assembly of Canonical Bishops Pastoral Praxis Committee, and the OCA task force on Spiritual Abuse. He is past president of the Orthodox Christian Association of Medicine, Psychology and Religion and serves on their Advisory Board.
Fr. Stephen is the founding church planter of Holy Transfiguration Greek Orthodox Mission Church in Columbus, GA where he currently serves as priest. He and his wife Presvytera Claudia [Ioanna] have four children, a granddaughter, four grandsons and twelve god-children. They live in Columbus, Georgia.
Theological Plenary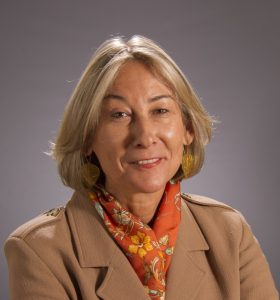 Nadia Kizenko, Ph.D.
Director of Religious Studies & Professor of History
University of Albany
Albany, NY
Prof. Nadia Kizenko earned her BA from Harvard University in History and Literature and her MA and PhD in History from Columbia University. In her scholarship, she explores aspects of Orthodox Christianity in Russia, Ukraine, and Belarus, with a special focus on liturgy, gender, and identity. Besides numerous articles and essays, her books include the Heldt Prize winner A Prodigal Saint: Father John of Kronstadt and the Russian People (Penn), Good for the Souls: a history of confession in the Russian empire (Oxford, 2021), and the co-edited Orthodoxy in Two Manifestations? The Conflict in Ukraine as Expression of a Fault Line in World Orthodoxy (Berlin: Peter Lang, 2022).
Prof. Kizenko's research in Russia, Ukraine, Tatarstan, Germany, Italy, and France has been supported by the National Council for Eurasian and East European Research, the National Endowment for the Humanities, the International Research and Exchanges Board, the Social Science Research Council, German Research Foundation, the Yale Institute of Sacred Music, the American Councils Research Scholar Program, the W. Averell Harriman Institute, and the Michael C. Rockefeller Foundation. Nadia is now working on a translation of women's written confessions and on confession as life narration, both in a sacramental context and in hagiography. She is looking forward to delivering this year's Economos Orthodoxy in America Lecture for the Orthodox Christian Studies Center in New York.
Nadia is the President of the Association for the Study of Eastern Christian History and Culture, Senior Advisor and Board Member of Axia Women, a member of the Orthodox Theological Society of America, Executive Board member of St Vladimir's Theological Quarterly, and a contributor to Public Orthodoxy. Raised in the family of a ROCOR priest who encouraged his daughters to read and sing in church and their passionate interest in liturgy, she gave her first sermon on a church ambo in front of an iconostasis in the St Panteleimon Russian Orthodox Church in Hartford, Connecticut. There, she lectured her South Catholic High School class on Orthodox symbolism in Dostoyevsky. She now attends an OCA parish with her German husband near their American home, and Serbian churches when in their home in Berlin.
---