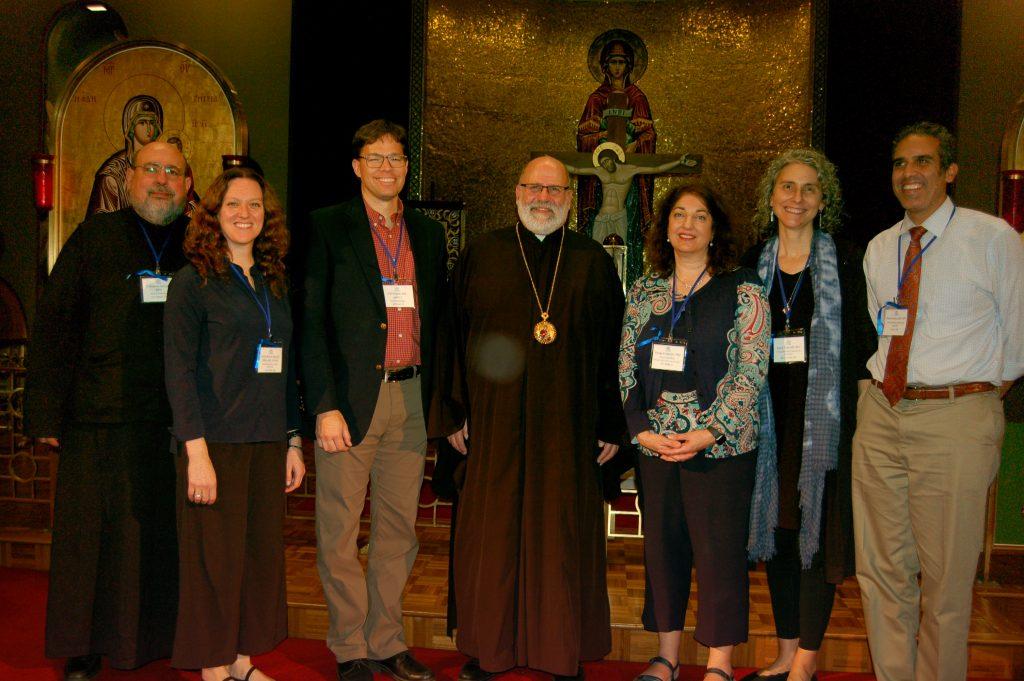 EXECUTIVE BOARD
Comprised of Eastern Orthodox Christian care professionals living in North and Central America, the executive board shepherds OCAMPR's life-giving ministries.
President – Randa Karadsheh Anderson, Ph.D.
Vice President – Susan Zacharia-Sanders, LCSW
Secretary – Sarah Byrne-Martelli, D.Min., BCC
Treasurer – Fr. Andrew Andrews, MHA
Medical Coordinator – Ioana Popa, MD, MTS
Psychology Coordinator – Joel Klepac, LMFT
Religion Coordinator– Fr. Sean Levine, M.A.T.S, M.A.B.S, M.Div, M.S. (MFT), D.Min. (Candidate)
Associate Member Coordinator – Mena Mesiha, MD, MTS
Board Member at Large- Dean Theophilos, LCPC
ADVISORY BOARD
Comprised of experienced Eastern Orthodox Christian professionals from around the world, the advisory board's collective wisdom and insight is indispensable to OCAMPR's operations and development.
Bishop John Abdalah, D.Min.,
Michael Christakis, M.D.
Demetra Jaquet, D.Min.
Philip Mamalakis, Ph.D.
Dn. Stephen Muse, Ph.D.
Fr. Vasileos Thermos, M.D., Ph.D.
Gayle Woloschak, Ph.D., D.Min.
---